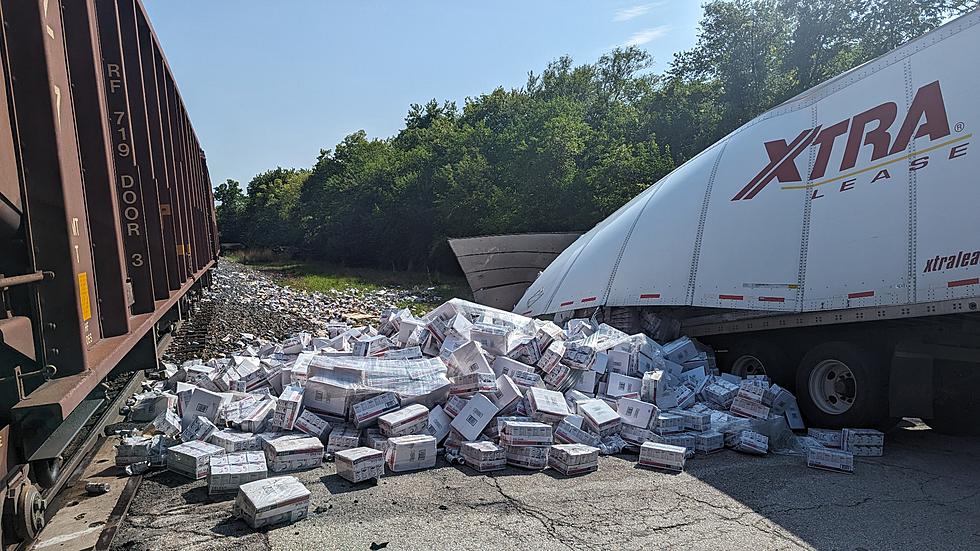 Three Injured When Train Strikes Tractor Trailer in Cass County
Cass Co Sheriff's Office
Three people were injured when a train crashed into a tractor-trailer that got high-ended on the tracks Tuesday afternoon in Cass County.
The Missouri State Highway Patrol reports that an eastbound 2020 Freightliner Cascadia Nextgen, was on East 187th Street (east of Holmes) just after 4 p.m., when it became high-ended on the tracks. A southbound Progressive SD70Mac locomotive, (Canadian Pacific Kansas City) driven by 45-year-old Michael P. Fields of Pittsburgh Kansas, then struck the trailer. After impact, the vehicle came to rest on the east side of the tracks, while the trailer came to rest on the west side.
Three occupants in the tractor-trailer were injured, including 40-year-old Etagegn Z. Gudiso of Minneapolis, Minn., and a 12-year-old male and an 8-year-old male. All three were transported by South Metro Fire Protection to Overland Park Regional Medical Center for treatment.
The name of the driver was not listed in the report.
The Patrol said there was a total of six people in the semi and two people were on the train. No one on the train was hurt in the crash, which was southwest of Belton.
The tractor-trailer was totaled.
Cass County Deputies assisted the seven Troopers on scene.