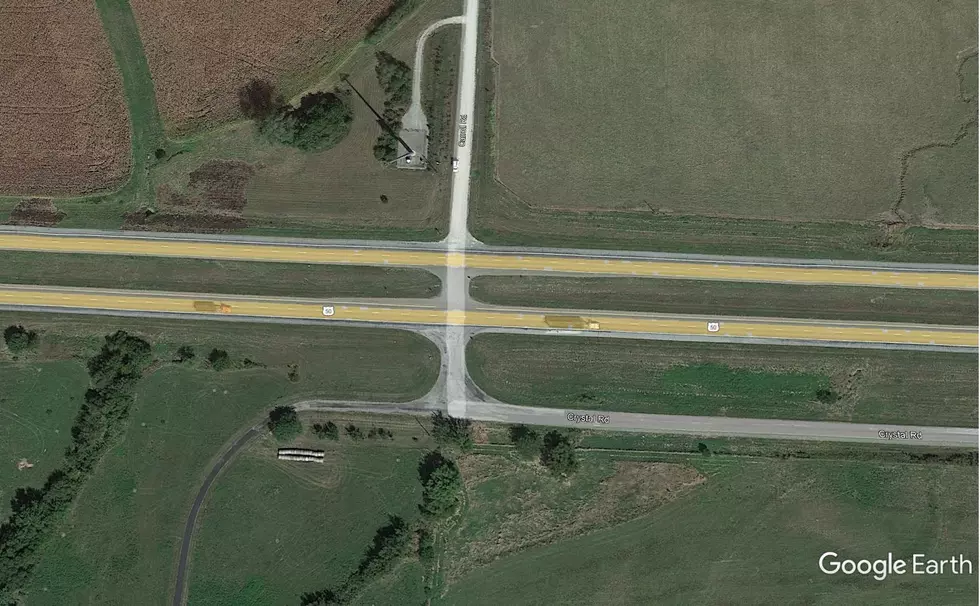 Two Green Ridge Residents Injured After Being Rear-ended by WAFB Man
Google Earth
Two Green Ridge residents were injured in a two-vehicle accident that occurred Thursday evening in Pettis County.
The Missouri State Highway Patrol reports that an eastbound 2000 Ford Ranger, was slowing to make a left turn at a crossover on Highway 50 and Carroll Road (east of La Monte) around 7 p.m., when a white eastbound 2018 Dodge Charger, driven by 22-year-old Kalex M. Miller of Whiteman Air Force Base, struck the Ford in the rear.
Injured were the driver of the Ranger, 49-year-old Richard A. Rodriguez, and his passenger, 42-year-old Brandi Richardson, both of Green Ridge. Both were transported to Western Missouri Medical Center in Warrensburg, Richardson with moderate injuries, and Rodriguez with serious injuries.
According to the report, the impact forced the Ford to spin counter-clockwise and overturn three times before coming to rest in the westbound lanes.
Both vehicles were totaled and towed by Don's and InMotion.
Pettis County Deputies assisted the Patrol.