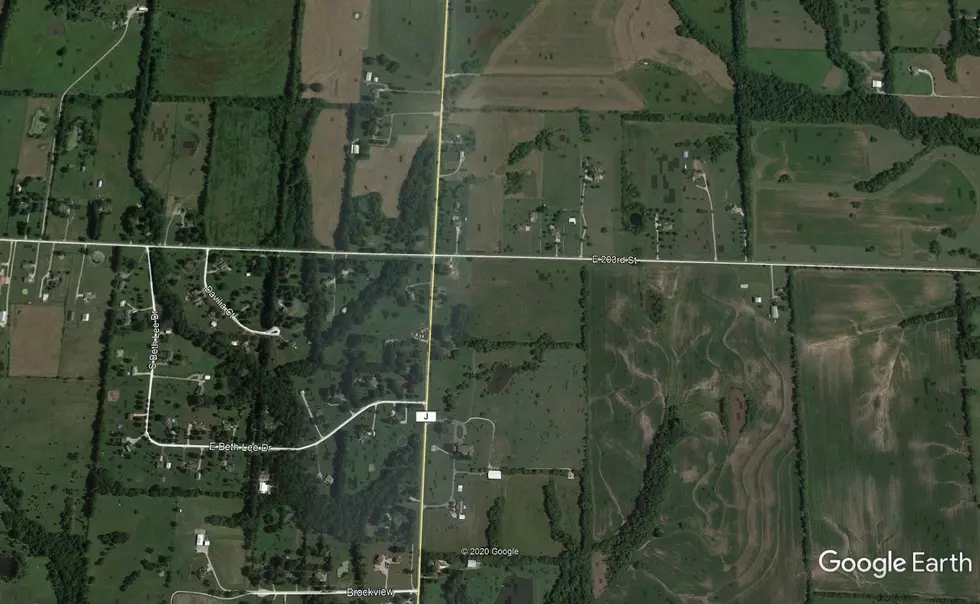 Belton Woman Dies in High-Speed Police Chase in Cass County
Google Earth
A Belton woman was fatally injured in a two-vehicle collision that occurred in Cass County Tuesday afternoon during a police chase.
According to the Missouri State Highway Patrol, 37-year-old Sarah H. Hundley of Belton was the driver of a 2007 Chrysler Aspen being pursued by Cass County deputies, who believed the vehicle she was driving was stolen.
The chase began on I-49 around noon and ended nearly 15 miles later in rural Peculiar on Route J.
According to the report, the SUV struck a northbound 2017 Toyota Rav 4 driven by 53-year-old Michael D. Smuder of Peculiar. The Toyota had stopped, waiting to turn left at County Road 203. The Chrysler struck left side of the Toyota as it was making a left turn and spun it around. The Chrysler then overturned and Huneley was ejected.
Hundley was pronounced dead at the scene by Medical Examiner Jordan Rias at 12:47 p.m. She was not wearing a seat belt at the time of the crash. The body was taken by the coroner to Forensic Medical Center of Kansas.
Smuder and a 16-year-old female juvenile suffered minor injuries and were transported to Belton Regional Medical Center.
Casss County deputies assisted the six Troopers at the scene.
The Toyota had extensive damage, while the Chrysler was totaled after flipping and running into a heavily-wooded ravine.