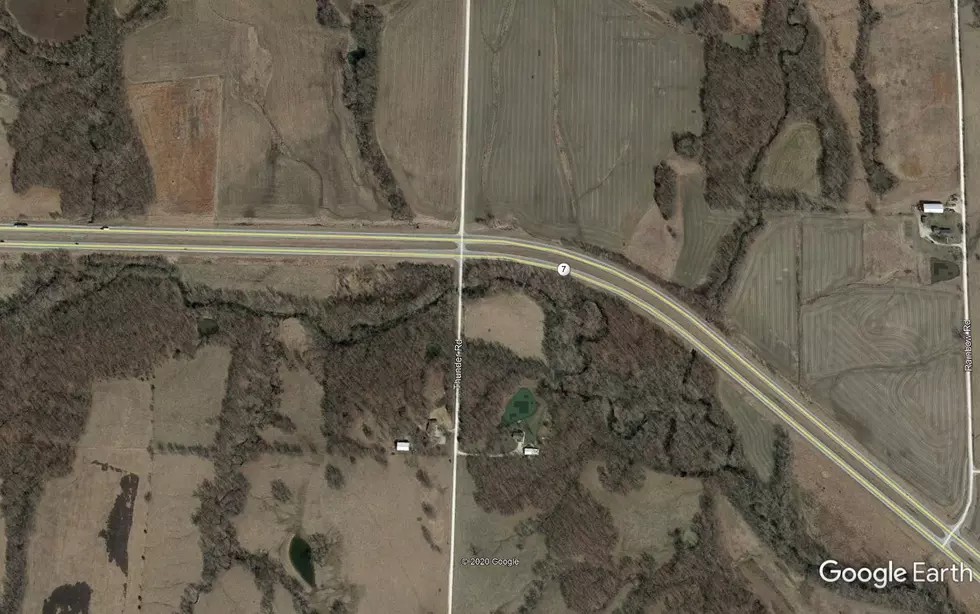 Clinton Teen Killed in Cass County Crash
Google Earth
A Clinton teenager was killed in a one-vehicle accident that occurred in Cass County Monday evening.
The Missouri State Highway Patrol reports that a northbound 2002 Chevrolet, driven by 26-year-old Stormey R. Stover of Clinton, was on Missouri 7 at Thunder Road just before 7 p.m., when the vehicle traveled off the highway and struck a tree.
18-year-old Hailey J. Davis of Clinton was killed in the impact. And suffering serious injuries were the driver Stormey Stover, and 19-year-old Taylor M. Busick.
Busick was taken to St. Luke's Hospital by Golden Valley EMS, while Stover was taken to Centerpoint Hospital by Garden City EMS.
The Chevy was totaled.
Cass County Deputies assisted the Patrol at the scene.