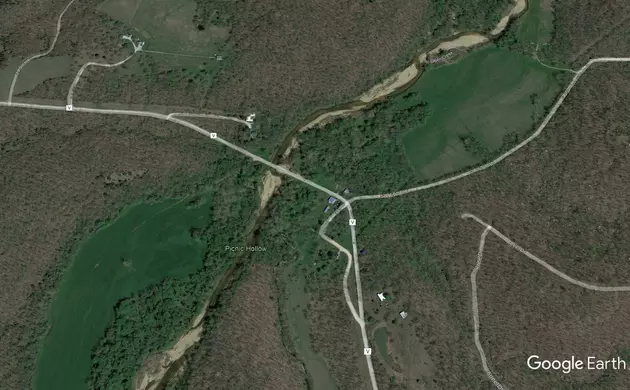 Edwards Woman Injured on Dirt Bike
Google Earth
An Edwards woman was injured in a dirt bike accident that occurred Monday afternoon in Benton County.
The Missouri State Highway Patrol reports that an SSR Motorsports SR150 dirt bike, driven by 32-year-old Brittany C. Oldani of Edwards, was on Route V at Hastain Road around 1:30 p.m., when she failed to negotiate a curve and lost control, causing the bike to overturn.
Oldani suffered moderate injuries, and was transported to Golden Valley Hospital by Camden County EMS.