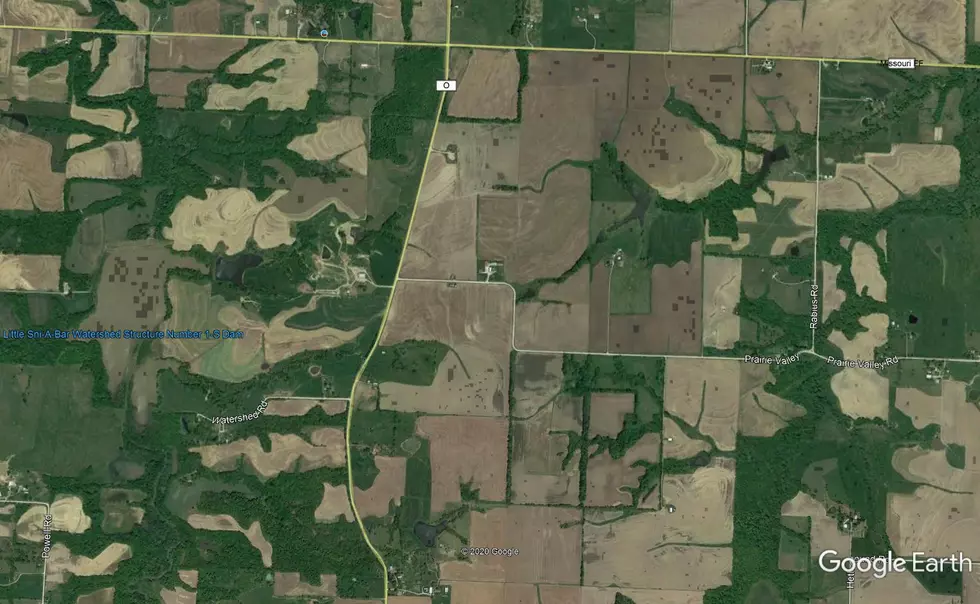 Lexington Woman Killed in Head-on Crash in Lafayette County
Google Earth
A Lexington woman was killed in a head-on crash that occurred early Friday morning in Lafayette County.
According to the Missouri State Highway Patrol, a 2000 Chevy Camaro driven by 31-year-old Jackie A. Gabbard of Lexington was traveling in the wrong lane of Highway O, south of Prairie Valley Road at 4:32 a.m., when it struck a 1998 Dodge Durango, driven by 46-year-old Bart R. Tennison of Lexington.
Gabbard, who was not wearing a seat belt at the time of the crash according to the report, was pronounced dead at the scene at 4:40 a.m. by Deputy M. Osborne.
Tennison and his passenger, 27-year-old Christopher A. Smith of Lexington, both suffered serious injuries and were transported to Centerpoint Hospital by ambulance. Smith was not wearing a seat belt, the report said.
Gabbard's body was taken to Hoefer Funeral Home in Higginsville by the Lafayette County Coroner.
Both vehicles were totaled and towed.
Lafayette County deputies and Lexington Police assisted the five Troopers on the scene.