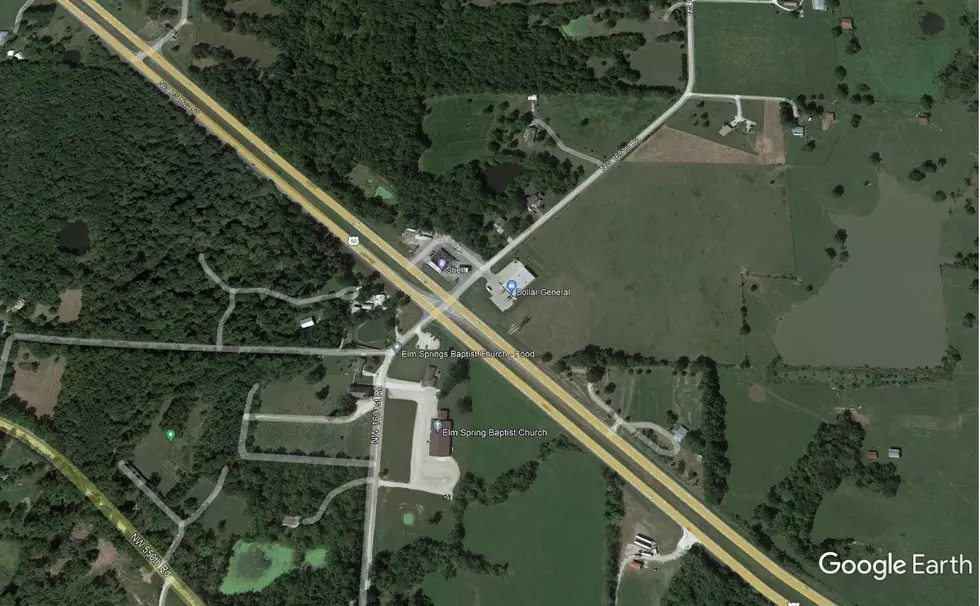 Lone Jack Woman Injured in JoCo Accident
Google Earth
A Lone Jack woman was injured in a two-vehicle accident that occurred Monday evening in Johnson County.
The Missouri State Highway Patrol reports that a southbound 1999 Ford F-550, driven by 27-year-old Cordell E. Boyd of Kingsville, was on NW 1601 Road at 6:18 p.m., when he failed to yield when he attempted to cross US 50 and was struck by an eastbound 2005 Buick LeSabre, driven by 65-year-old Karla D. McAlister of Lone Jack.
McAlister suffered moderate injuries, and was transported to Western Missouri Medical Center for treatment.
The Ford had extensive damage, while the Buick was totaled.