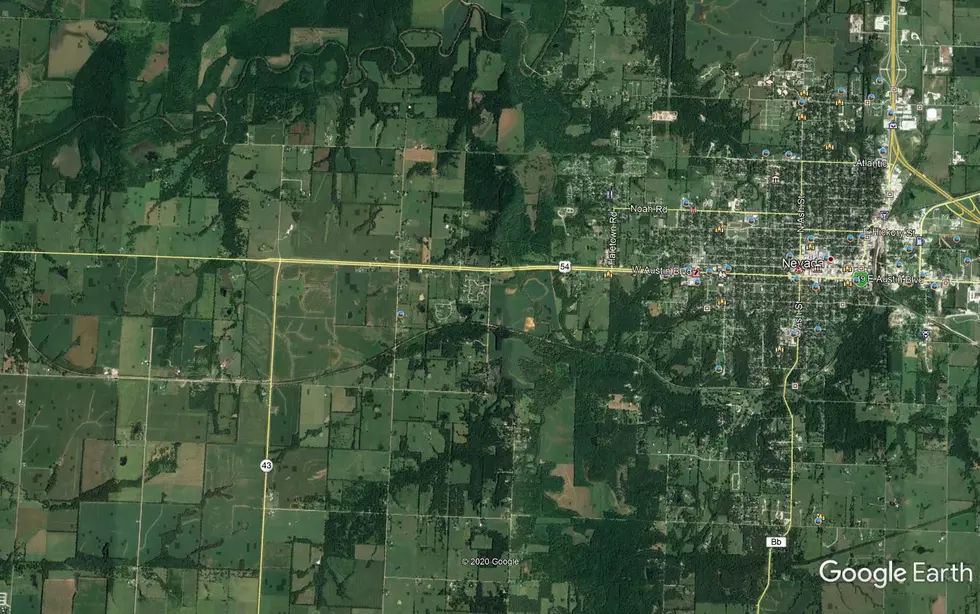 Nevada Man Killed in Head-on Crash
Google Earth
A Nevada man was killed in a head-on crash that occurred Wednesday night in Vernon County.
The Missouri State Highway Patrol reports that an eastbound 2010 Dodge Charger, driven by 64-year-old Rick D. Clayton of Nevada, Mo., was driving in the wrong lane of traffic on US 54, two miles west of Nevada, at 10 p.m., and struck a westbound 1998 Peterbilt Tractor Trailer, driven by 58-year-old Andrew R. Fox Of Olathe, Kan.
Clayton was pronounced at the scene by Vernon County Coroner David Ferry at 10:11 p.m. Clayton was not wearing a seat belt at the time of the crash, according to the report.
The Peterbilt had extensive damage, while the Charger was totaled.