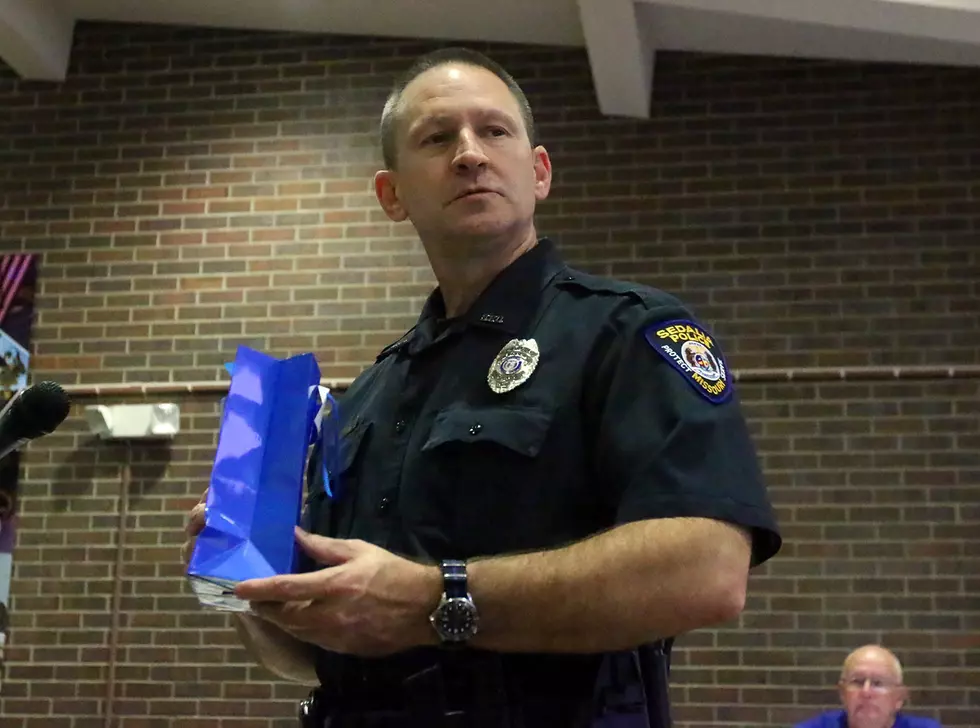 Officer, Firefighter, K-9 Honored at City Council
Randy Kirby
One firefighter, one police officer and a K-9 were honored with awards at Monday night's City Council meeting.
Jamie Volk, a fire inspector with the Sedalia Fire Department with 15 years of service, was presented with a certificate by Fire Chief Greg Harrell.
Harrell noted that Volk adapts well to any problems that arise on a daily basis. He added that Volk serves as a mentor to students at Washington Grade School and also Smith-Cotton High School. "He puts in a lot of community service time in his time offf to help the community out," Harrell said.
Sedalia Police Officer Jacob White was recognized by Police Chief Matt Wirt for 10 years of service to the department.
Chief Wirt noted that White began as a community service officer, and up until recently, served as a patrolman. In 2016, he moved into a rotating detective spot, working closely with the police chief. White has a lot of specialized training and has worked many very serious cases, Wirt noted. "We appreciate his 10 years," Wirt said as he presented him with a certificate.
Fire Captain Brian McGhee has served 20 years with the Sedalia Fire Department, but did not attend Monday night's meeting.
Police K-9 Gallo (pronounced Guy-O) was memorialized for his service to the Sedalia Police Department with a prepared speech from Chief Wirt and comments from his former handler, Ofc. Bart Connor. Gallo, a drug detection dog, died Aug. 18 due to a serious medical issue. Gallo served the department since Oct. 27, 2013.
"Gallo worked to make our community a safer place and created a positive interaction between children and police," Wirt said. "If you ever watched Ofc. Connor and Gallo work together, you could easily tell there was a strong bond between them."
Gallo's partner Connor was presented with a gift bag from Wirt and the department.
Connor noted that reps from Washington and Horace Mann Elementary Schools reached out with condolences after Gallo passed.