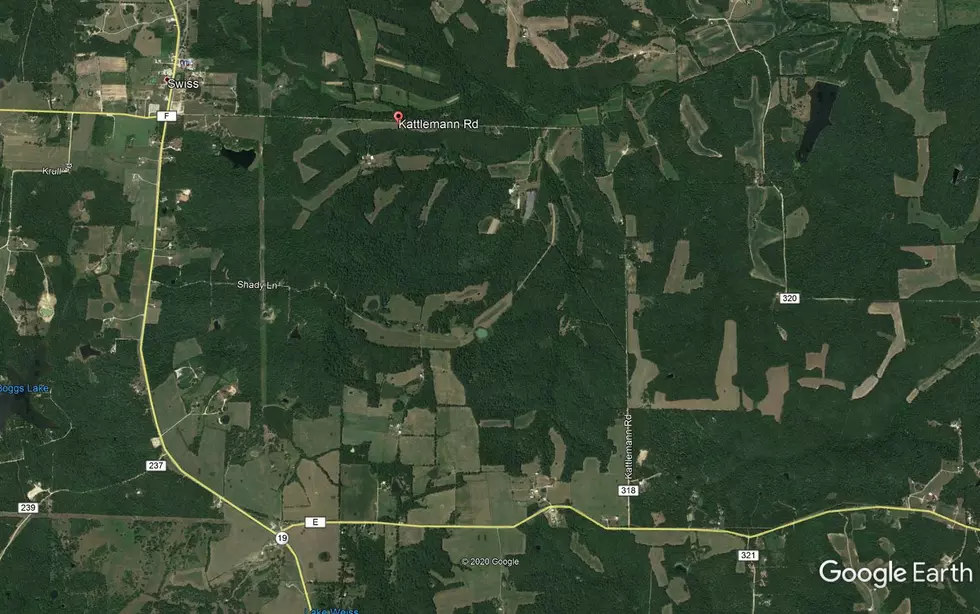 One Killed, Four Injured in Gasconade County Accident
Google Earth
One person was killed and four others injured in a one-vehicle accident that occurred in Gasconade County on Sunday night.
The Missouri State Highway Patrol reports that an eastbound 1994 Chevy Suburban, driven by 32-year-old Wyatt T. Puckett of Hermann, was on Kattleman Road, about two miles west of Route E at 8 p.m., when the vehicle entered a right turn, began to skid and ran off the right side of the roadway and struck a tree.
Puckett was pronounced dead at the scene by Hermann Ambulance Medic Devin Mauck at 9:15 p.m. The body was taken to the Gasconade Medical Examiner's Office.
Injured was 28-year-old Luis G. Ramirez of Jefferson City with serious injuries, as well as three juveniles (one female, two males) with moderate injuries.
None of the occupants of the Suburban were wearing a seat belt at the time of the crash, according to the report.
Three were taken by Hermann EMS to Mercy Hospital in Washington, while the female juvenile was taken to Children's Mercy Hospital in St. Louis.
The Suburban was totaled.
Gasconade deputies assisted the Patrol at the scene.