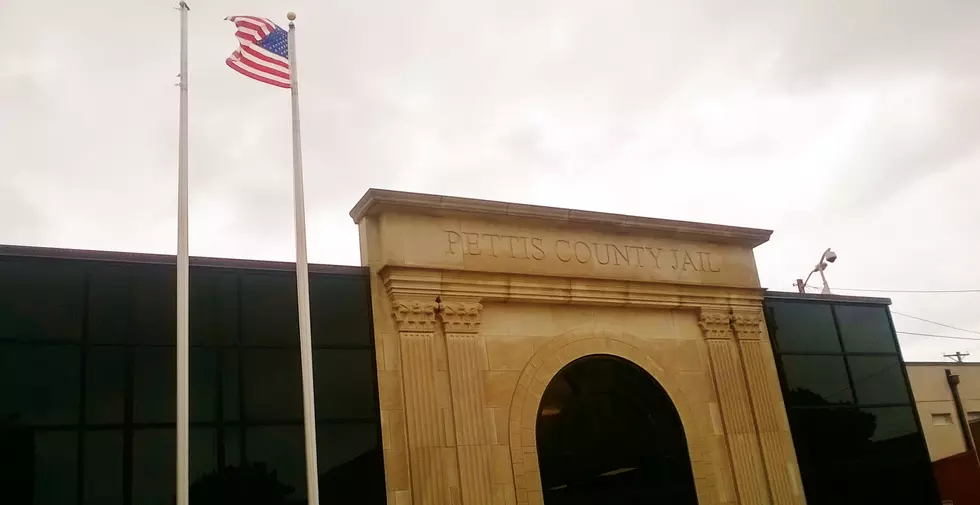 Pettis County Sheriff's Reports for October 6, 2023
Kurt Parsons
This article is compiled from reports issued by the Pettis County Sheriff's Office.
---
Tuesday evening, Deputies were dispatched to the 23000 block of Anderson School Road in reference to an abuse of a child with unlawful restraints. After investigation, Deputies placed Edward H. Baldinger*, 43, of Sedalia, under arrest. Baldinger was transported to the Pettis County Jail to be booked, pending charges of Kidnapping in the 2nd Degree, Domestic Assault in the 3rd Degree, and Abuse of a Child. Baldinger was placed on a 24-hour hold.
---
---
Deputies conducted a traffic stop at West Broadway Boulevard and South Carr Avenue in the early morning hours Tuesday. The stop was conducted because the vehicle had a defective license plate light. Deputies got consent to search the vehicle. According to the probable cause statement, the Deputy found a black pouch in the back seat of the vehicle. Inside the black pouch was a bag of a white crystal substance (positively tested as methamphetamine - 3.30 grams) and two rolled up one-dollar bills, which tested positive for methamphetamine residue. In that same bag, the Deputy found the driver's license of the passenger, who admitted the drugs were hers. Amanda Marie Howk, 41, of Barnett, was placed under arrest. Howk was transported to the Pettis County Jail to be booked in pending charges of felony Possession of a Controlled Substance and Unlawful Possession of Drug Paraphernalia. ** Howk was given a bond of $7500 cash or surety.
---
*On the initial report provided by the PCSO, this name was mis-spelled as Balinger.
** The paraphernalia charge does not appear in the Case Net listing, 23PT-CR01288. This could mean the paraphernalia charge has been dropped.
---
LOOK: Most dangerous states to drive in
Gallery Credit: Katherine Gallagher