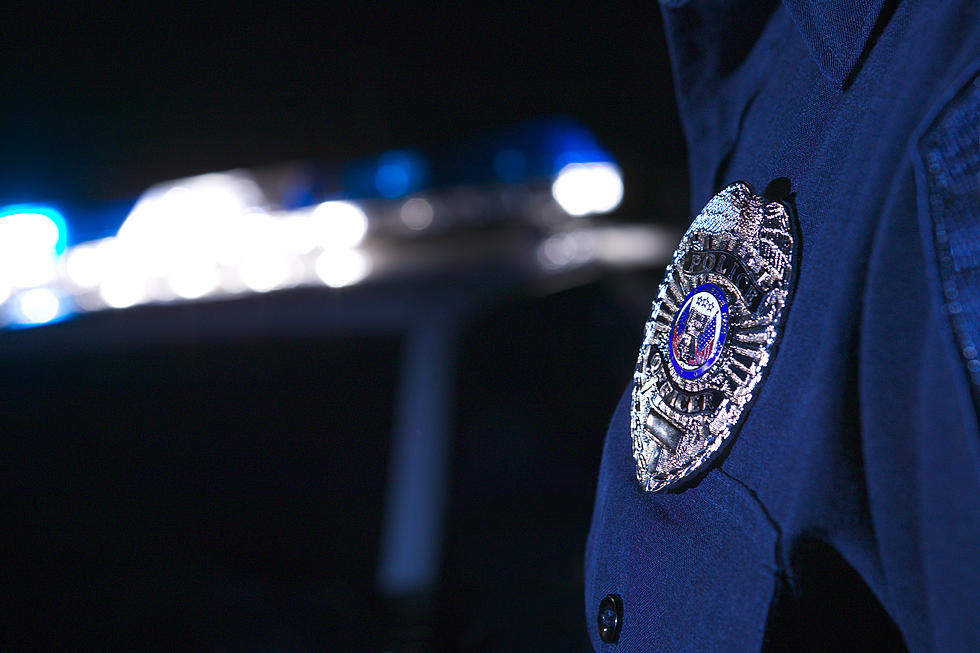 Sedalia Police Reports For April 6, 2022
Thinkstock
This article is compiled from the Sedalia Police Department reports.
Sedalia Police were contacted in reference to wallet that turned up missing at the Heckart Community Center, 1800 West Third Street Wednesday night. A report was taken, and Police are looking into the incident.
---
Wednesday afternoon, Officers spoke with Cameron Kerr over the phone. Kerr wished to report that his pickup truck had been stolen from the 1100 block of East 10th Street. At the time of the report, the truck has not been located. It has been entered into MULES/NCIC as stolen.
---
Officers spoke with Paige Dixon in reference to a harassment report Wednesday afternoon. Dixon stated that someone known to her confronted her and made several violet threats towards her while she was at the Break Time store, 808 East Broadway Boulevard. Dixon wished to pursue charges for Harassment. The suspect is known, but has not been contacted at this time.
---
Wednesday afternoon, Officers met with Mark Payette in the Sedalia Police Department's lobby. Payette wished to report someone had hacked his phone and was attempting to blackmail him. Payette provided a written statement.
---
Sedalia Police Officers were dispatched to the lobby of the Police Department Wednesday afternoon in reference to a property damage and assault report. The victim stated that her step-daughter broke items in their home and caused bruises to her during an altercation. A juvenile referral was made for Domestic Assault and Property Damage. A report was made to the Juvenile Office.
---
Wednesday morning, Officers were dispatched to the Police Station Lobby for a report of theft. Upon arrival, Officers made contact with Lynne Rene Pyle, who stated that sometime between April 3rd and April 4th, she had unauthorized withdrawal made from her bank account. Pyle stated that the transaction was for $49.99.
---
On the afternoon of March 4th, Officers took a complaint of theft over the phone from Brenda Morgan. Morgan stated that a suspect had obtained one of her patient's medications the week before. The suspect has not been identified at this time.
---
Sedalia Police saw a vehicle parked behind a home in the 1900 block of South Lamine Avenue Wednesday morning that Officers knew to be associated with a wanted subject. Officers were eventually let in the home, where the suspect was located in a back room. The warrant was confirmed, it was issued after the suspect absconded from parole supervision. James Wesley Cramer, 34, of Warsaw, was arrested for his warrant for Non Support and transported to the Pettis County Jail, where he is not being allowed to bond out.
---
On the morning of April 5th, Officers were dispatched to the 400 block of North Grand Avenue in reference to a possible burglary. The situation was resolved, and drug paraphernalia was seized for destruction.
---
Monday morning, Officers responded to the 600 block of South Moniteau Avenue in reference to a domestic disturbance. Upon arrival, Officers made contact with both parties, who reside at the residence together. They both admitted to having been a physical altercation. Neither party could be determined to be the primary aggressor. A 12 hour log was entered.
---
Wednesday night, Officers responded to the 700 block of West Pettis Street for a report of trespassing. A male suspect was found trespassing on the property. When confronted by the property owner, an argument ensued. Thomas D. Averbeck, 70, Homeless, was arrested on the scene for trespassing. Averbeck was found to be in possession of methamphetamine. Averbeck was transported to the Pettis County Jail, where he was placed on a 24 hour hold pending charges of felony Possession of a Controlled Substance and Trespassing.
---
15 Ways You Can Help People in Ukraine Right Now
As Americans watch events unfold in Ukraine, many wonder how they can help. Below is a list of organizations responding to the crisis in Ukraine along with information on how you can support their various missions.