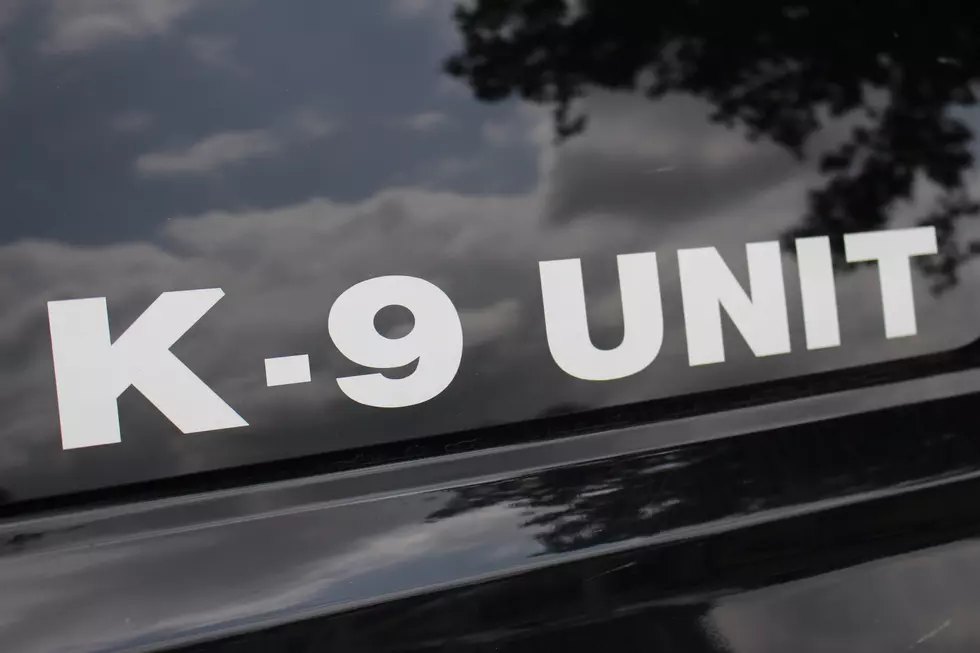 Sedalia Police Reports for November 8, 2023
Aaron Savage, Townsquare Media
This article is compiled from the Sedalia Police Department crime reports. 
---
Early Wednesday morning, Officers observed a vehicle following too closely behind a car in the area of South Limit Avenue while on West Broadway Boulevard. It turned southbound onto South Limit Avenue, and crossed over a solid white line marking the turn lane at West 10th Street. Officers stopped the vehicle in the 1400 block of South Limit Avenue. The driver was intoxicated. Cody A. Stokes, 27, of Sedalia, was arrested for Driving While Intoxicated. Stokes was transported to the Sedalia Police Department, where he was processed and released to a sober driver.
---
Sedalia Police responded to the 1300 block of East Booneville Street Tuesday night to perform a welfare check of a subject family wasn't able to get in touch with. Several family members were concerned, and on scene. Officers made entry to the house at the family's request, and located the subject deceased in the home. The Pettis County Coroner's Office was contacted, and responded to the scene. The deceased was taken to a local funeral home.
---
Late Tuesday night, Officers conducted a traffic stop on a vehicle that was observed speeding. The stop book place in the area of East Broadway Boulevard and South Engineer Avenue. Upon making contact with the subject, he provided what the report specifies as an "obviously fake" Missouri non driver's license and a Social Security Card matching the same name. The SS card came back to information for a subject who was clearly not the subject stopped. The driver was arrested, and agreed to a search of the vehicle. Then, an additional information card was located, originating out of Mexico. The driver stated this was his true identity. Alonso J. A. Mercado, 36, of Sedalia, was arrested for Forgery, Operating a Motor Vehicle Without A Valid License, and Identity Theft. Mercado was transported to the Pettis County Jail.
---
Officers were dispatched to the Central Missouri Community Credit Union, 3120 West 10th Street, for a report of counterfeit bills. Information was gathered from the bank, and the individual involved. A report was completed.
---
Tuesday morning, Officers were dispatched to the Probation and Parole Office, 205 Thompson Road, for a report of a subject tin the lobby that had warrants for their arrest. Officers arrived on scene, confirmed the subject's identity, and confirmed the warrants were valid. Richard Danforth Bartlett, 23, Homeless, was arrested on his two Probation and Parole Violation warrants on original charges of felony Possession of a Controlled Substance and felony Unlawful Possession of a Firearm. Bartlett was transported to the Pettis County Jail with no bond.
---
Tuesday morning, Officers responded to the Bothwell Regional Health Cetner in reference to a past incident of trespassing. On arrival, Officers made contact with Bothwell Security, who said that a known male subject needs to be trespassed from the property (unless they are receiving medical care). Officers gathered the information, and attempted to make contact with the male subject. A report has been submitted.
---
Sedalia Police were dispatched to the 500 block of West 6th Street in refence to a bicycle that was left in a front yard Tuesday afternoon. On arrival, Officers made contact with the home owner, who said the bicycle had been there since last night. Officers collected the bike and entered it as found property.
---
LOOK: 25 fascinating vintage photos of the first Winter Olympic Games
The first-ever Winter Olympics were held in Chamonix, France, showcasing a variety of sports and athletes.
Stacker
assembled a collection of photos from those first Games.
Gallery Credit: Leesa Davis