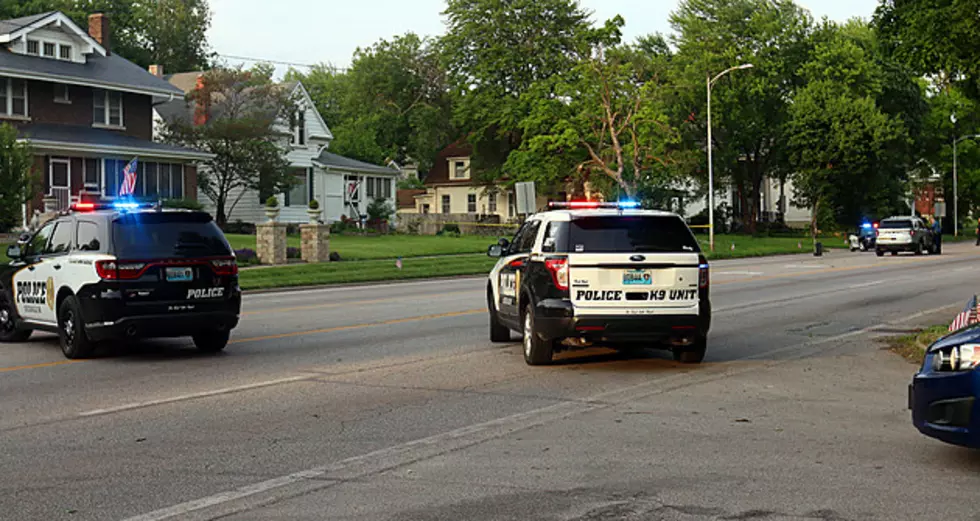 SPD Exonerated of Any Wrongdoing in Memorial Day Weekend Shooting
Randy Kirby
The Sedalia Police Department has been exonerated in the shooting death of 22-year-old Masen Moore, which occurred on Memorial Day Weekend.
According to a press release issued Friday, no charges or wrongdoing were found against Sedalia Police Officers in the incident after an investigation was completed by the Missouri State Highway Patrol's Division of Drug & Crime Control.
The investigation was requested by SPD Chief Matt Wirt.
According to the SPD, a 911 call was received at 6:17 p.m. Sunday, May 29 from the 700 block of West Broadway concerning Moore, who had a gun and was harassing residents at the home.
A computer check revealed that Moore was wanted on a number of warrants, one of them being a felony parole violation. Moore was prohibited from possessing a firearm under State and Federal Law.
Upon officer arrival, Moore fled south on foot.
Police quickly established a perimeter to try to contain Moore, and searched the area with a K9 unit.
Officers made contact with Moore by giving verbal commands.
During the search, Moore came out of hiding and ran north across Broadway between Prospect and Stewart.
Moore then fired three rounds at officers. Officers took cover and tried to stop traffic on Broadway to prevent innocent motorists from being hit by gunfire.
Officers also warned neighbors of the situation, many of whom said they heard shots, and urged them to go back inside their residences for their own safety.
Officers then "gave a firm, audible command at Moore."
Moore again crossed Broadway and took up a position against officers, according to the press release. He then fired two more shots at police, "when an officer with a patrol rifle fired one shot at Moore to stop the threat."
Officers then cautiously approached Moore, secured him and his weapon and rendered medical aid.
The MSHP investigation concluded that Moore fired a total of five shots.
Moore was transported to Bothwell Regional Health Center, where he later died.
According to the press release, the SPD cooperated with the Patrol, turning over all evidence, video, reports and statements to MSHP investigators.
The MSHP then presented their evidence to the Pettis County Prosecuting Attorney for review.
"After careful assessment of the incident, no charges of wrongdoing were found against Sedalia Police Officers during the investigation or the prosecutorial review," the press release said.
Chief Wirt added a statement to the conclusion of the press release:
"These situations are difficult for everyone involved; the Sedalia Police Department would like to thank the community for their patience, cooperation and support. An impartial investigation and a legal review confirmed SPD acted within the law, doing what was necessary to stop the threat to the public. We will continue to work within the law to Protect and Serve the citizens of this community in the utmost professional manner," Wirt said.
After the shooting, US 50 Highway (Broadway) was closed to traffic between South Quincy Avenue and South Grand Avenue for an extended period.
No officers nor citizens were injured during the incident, the Patrol said.
LOOK: Stunning vintage photos capture the beauty of America's national parks
Today these parks are located throughout the country in 25 states and the U.S. Virgin Islands. The land encompassing them was either purchased or donated, though much of it had been inhabited by native people for thousands of years before the founding of the United States. These areas are protected and revered as educational resources about the natural world, and as spaces for exploration.
Keep scrolling for 50 vintage photos that show the beauty of America's national parks.