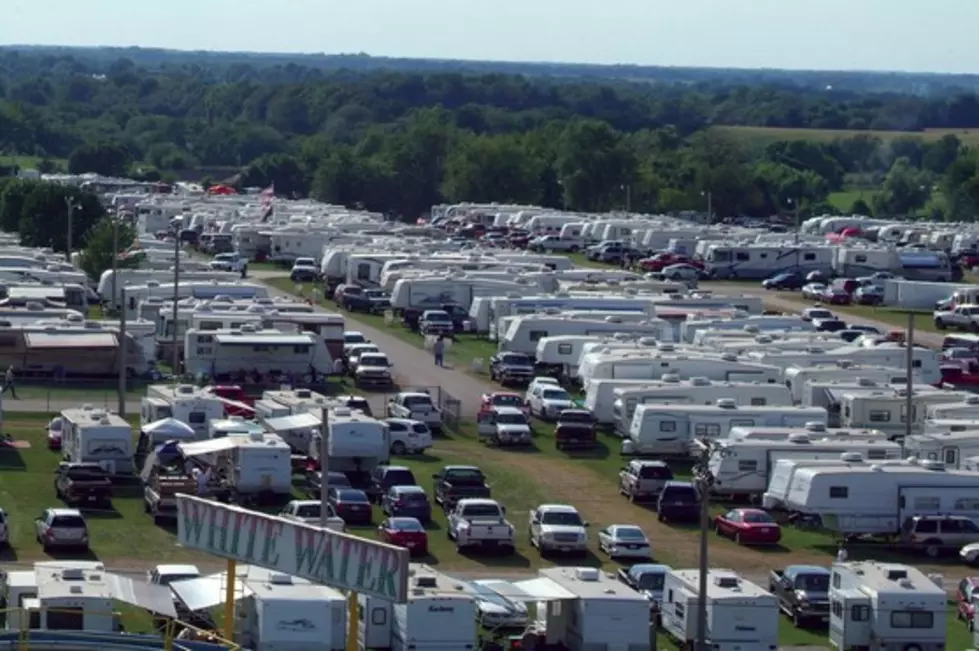 State Fair Public Camping Line Up Begins August 1
Courtesy of MO State Fair
The Missouri State Fair's Public Campground is set to open later this week.
The campground is located west of the fairgrounds, on Clarendon Road. A press release from the State Fair says that unreserved spot rental is $25 per day, per vehicle/unit. There are more than 1,100 electrical, water and sewer hook-ups, as well as over two hundred 50/30/20 amp outlets available to those wishing to stay in the campground.
All types of camping units are accommodated, including tents. Other amenities include three sewage waste dump stations, restrooms, shower facilities, and free Wi-Fi provided by I-Land Internet Services. Visit the Fair's website for more information, including golf cart and ATV policies.
The public campground line-up process has changed, according to the press release.
The public camping line up process will not start any earlier than the morning of Tuesday, Aug. 1.
---
A fee of $10 per night will be collected by campground staff for those units choosing to line-up prior to the campgrounds opening the morning of Aug. 3.
---
Campers MUST enter the fairgrounds at the Centennial Gate, or Gate 12, located on 65 Hwy which will open by 7 am, Tuesday, Aug. 1.
---
Starting then, campground staff will line up campers and start going through the line to issue permits in numerical order.
---
Permits will be given to camping units only (motor homes or vehicles pulling campers); other vehicles (without campers) lining up to save a space will not be issued a number.
---
Payment in cash is preferred; credit cards (Mastercard, Visa and Discover) are accepted, however they do slow down the line.
---
No campers may be left in the line-up area unattended.
---
The public campground will open by 9 a.m. on Thursday, August 3, and campers will be accepted in the order of their permit number
Note - No early line up will be allowed and no early numbers will be distributed. Line up numbers will be issued starting the morning of Tuesday, Aug. 1. In the interest of public safety, the Missouri State Fair reserves the right to start allowing campers into the public campground prior to 9 am, Thursday, Aug 3, in the order of the permit number.