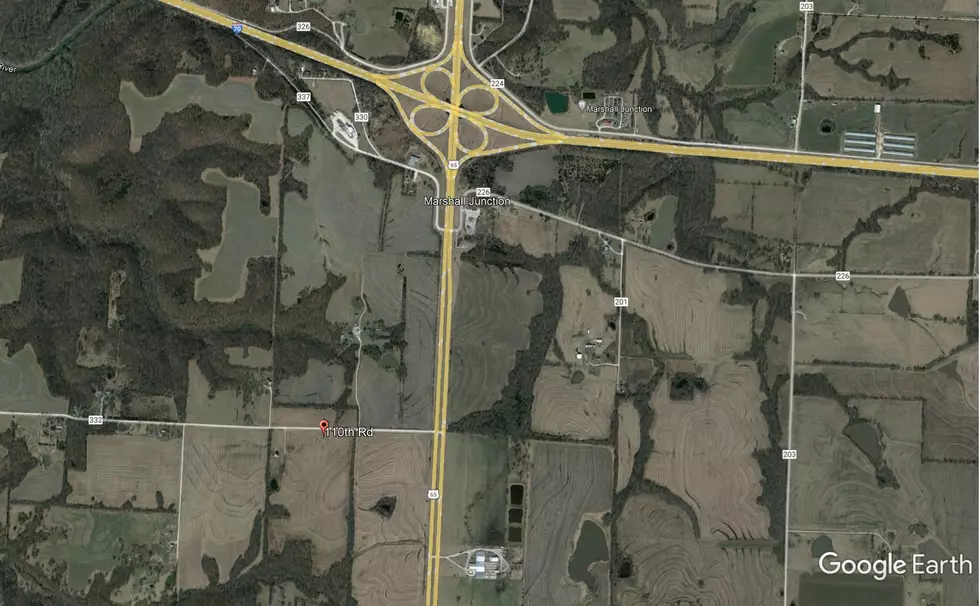 Three Injured in Saline County When Car Strikes Embankment
Google Earth
Three people were injured in a one-car crash that occurred overnight in Saline County.
The Missouri State Highway Patrol reports that a southbound 2016 Nissan, driven by 21-year-old Katelyn A. Weaver of Marion, Illinois, was on Highway 65, south of 110th Road (south of Marshall Junction) at 12:33 a.m., when the vehicle ran off the roadway 9into the median, and struck an embankment.
Weaver and her two passengers, 21-year-old Xiana D. Koehlerturner of Los Alamitos, California, and 23-year-old Ariel L. Ochoa of Lake Charles, Iowa, suffered moderate injuries, and were transported by Saline County EMS to Fitzgibbon Hospital in Marshall for treatment.
The Nissan was totaled.
Saline County Deputies assisted the Patrol.