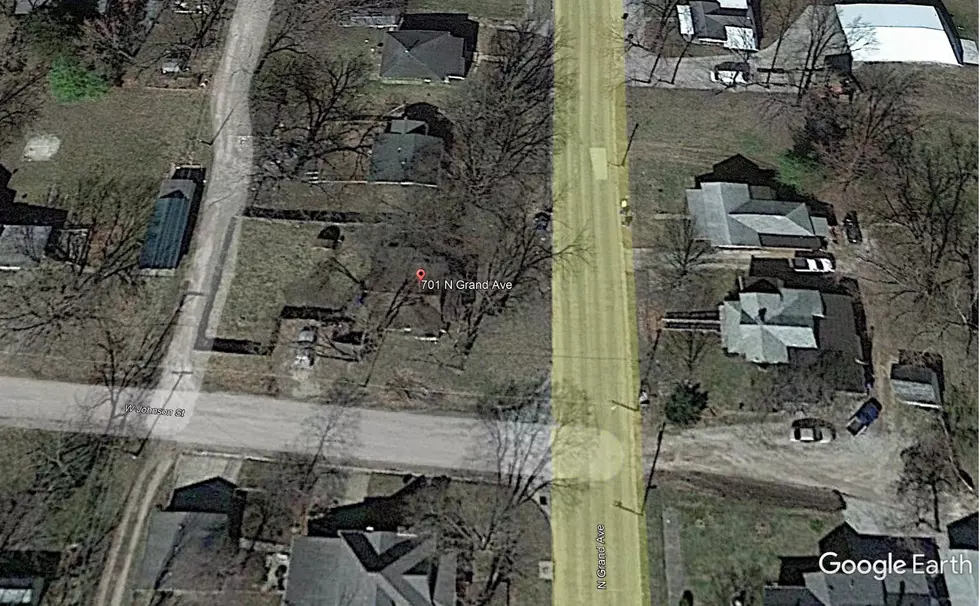 Three Men Arrested in SPD's Meth Distribution Investigation
Google Earth
On June 10 at approximately 1:19 p.m., members of the SPD's Tactical Entry Unit and Crime Resolution Unit responded to 701 North Grand Avenue to serve a search warrant related to a drug investigation.
The search warrant stemmed from a two-month investigation by members of the Crime Resolution Unit into the distribution of methamphetamine in the Sedalia area.
Upon arrival at the home, contact was made with five adult subjects who were all detained without incident. A detailed search of the residence revealed methamphetamine, marijuana, prescription pills and additional evidence to indicate all three substances were being distributed from the home. In addition to the drug-related items, two firearms were located, one of which was defaced.
At the conclusion of the investigation, three adult suspects were arrested and transported to the Pettis County Jail where they were placed on 24-hour holds.
The suspects and charges being requested are as follows:
John W. McCammon – 46 years old:
· Distribution/Delivery of a Controlled Substance (Methamphetamine)
· Distribution/Delivery of a Controlled Substance (Prescription Pills)
· Possession of Drug Paraphernalia
Eric L. Wissman – 40 years old:
· Felon In Possession of a Firearm
· Possession of a Defaced Firearm
· Distribution/Delivery of Marijuana
· Felony Possession of a Controlled Substance (Methamphetamine)
· Possession of an Imitation Controlled Substance
· Possession of Drug Paraphernalia
Casey M. Wissman – 39 years old:
· Unlawful Use of a Weapon
· Distribution/Delivery of Marijuana
· Possession of a Controlled Substance (Prescription Pills)
· Possession of an Imitation Controlled Substance
· Possession of Drug Paraphernalia