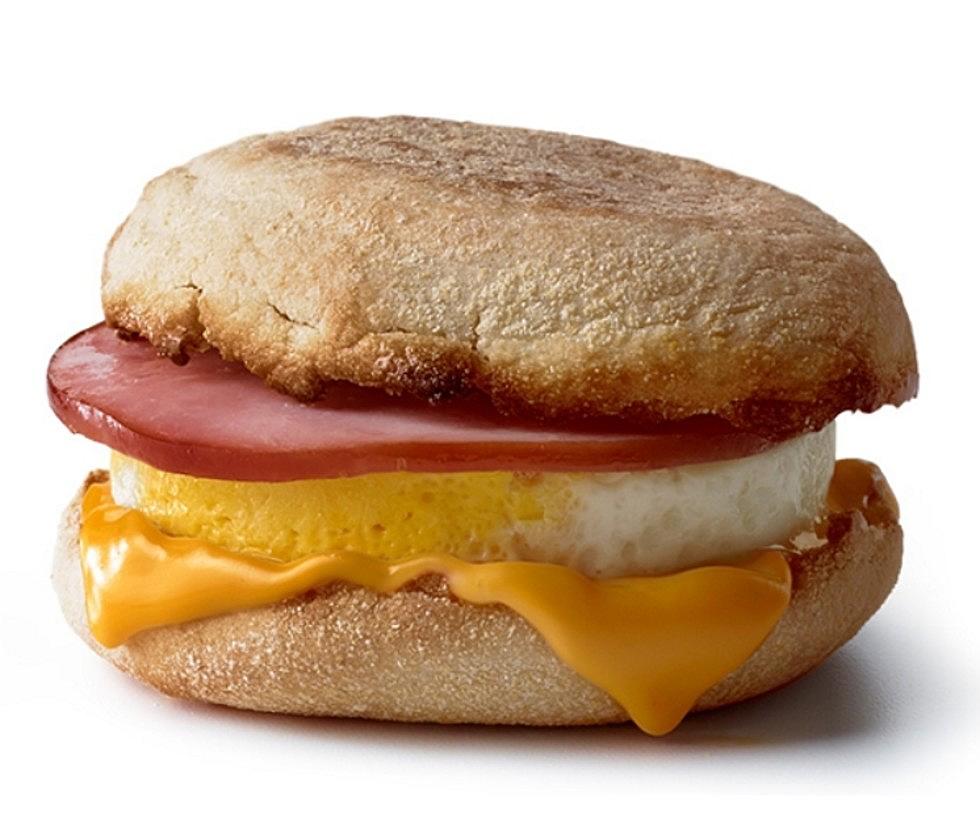 Get Your Free Egg McMuffin Sandwich This Morning
McDonald's
McDonald's has declared today, Monday March 2, Egg McMuffin Day. Fans of the restaurant's iconic breakfast sandwich can get one for free, with a couple of small catches.
First, the free Egg McMuffin offer is only good between 6:00AM - 10:30AM CST. Second, you need to have the McDonald's app downloaded and registered on your phone to use the offer.
McDonald's introduced the Egg McMuffin sandwich 50 years ago and touts the sandwich as the first ever fast food breakfast sandwich and arguably the best.
"While we're giving the Egg McMuffin its moment, we're really honoring our breakfast fans who have woken up with McDonald's breakfast for nearly 50 years. And we just thought, 'hey, why not declare March 2 as National Egg McMuffin Day?'," said David Tovar, Vice President of U.S. Communications. "We're always looking for new ways to show our fans love and remind them, no matter where they might be, a great tasting and convenient breakfast is just around the corner for them at McDonald's."
McDonald's franchise owner Herb Peterson invented the sandwich while trying to create an Eggs Benedict item to sell at his store. Peterson is also credited with the invention of teflon rings, which gives the eggs in Egg McMuffin's their iconic round shape. Peterson's success with the sandwich started a long tradition of McDonald's restaurant owners / operators helping the restaurant develop new menu items.
If you're an Egg McMuffin fan enjoy your free sandwich this morning.