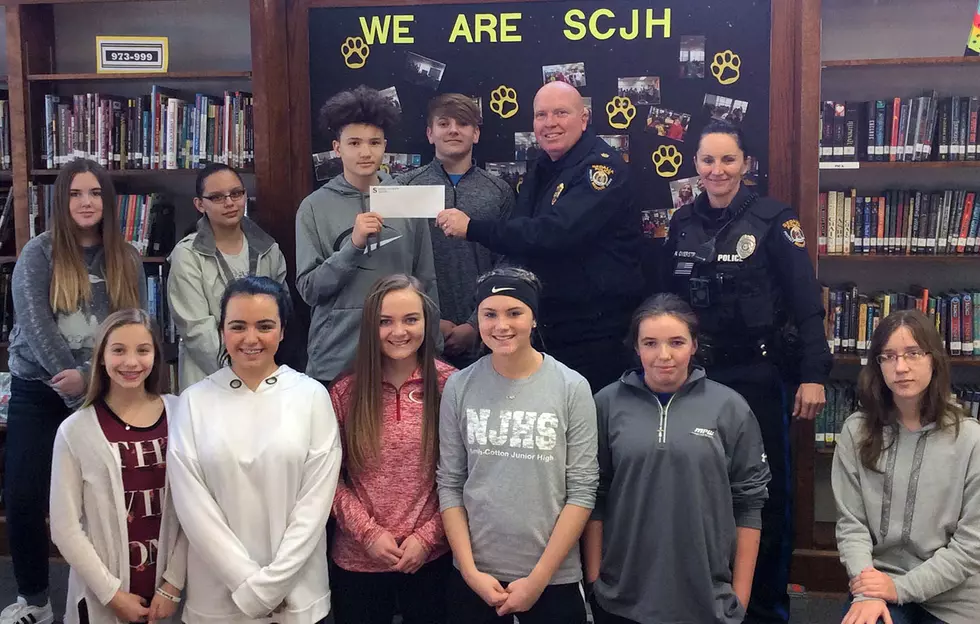 S-C Junior High Students Donate to Sedalia Police to Assist with Purchase of Protective Gear
Sedalia 200
S-C Junior High library students recently presented a donation check to the Sedalia Police Department to assist with the purchase of protective vests.
Sedalia Police Commander Larry Ward and Officer Neva Overstreet accepted the donation of $561.00 from the library students, who raised the funds by selling Smith-Cotton wristbands and through students' $1.00 donations that allowed them to wear hats in school on December 1.
Sedalia 200 says the students were inspired to create the project after a tour at the police station.